Chakra Shop
315 Gentry St St B1
Our products are selected carefully, to ensure that you get the best in energy, quality, value and satisfaction, giving you the opportunity to satisfy the inner calling that many of our visitors experience today.
---
List Of Services: By Appointment Only!
Medium Readings Psychic Readings Tarot Readings. Pet Psychic Readings. Pet Chakra Balancing. Aura / Chakra Readings. Distant Energy Healing, Spiritual cord-cutting, Spiritial Healing, Medication Guidance, Chakra Balancing
---
List of products available. Candles, Crystals, Gemstones, Sage, Herbs, Resins, Incense, Essential oils, Healing Chakra Jewelry, New Age Gifts & Energy Balancing Products.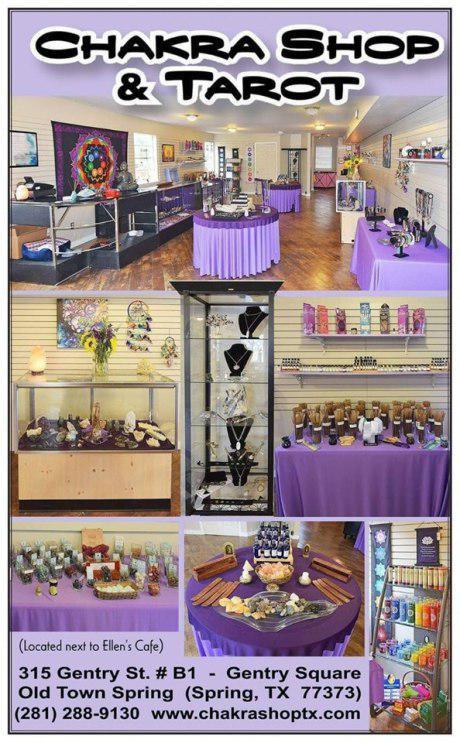 Shop Hours:
Monday: closed
Tuesday - Thursday: 11am - 5pm
Friday & Saturday: 11am - 6pm
Sunday: 12pm - 5pm
---
---
2023 Old Town Spring App Supporter
Psychic,Tarot, Medium, Chakra, New age, metaphysical Crystals Gemstones meditation