Reclaimed-Leather.com
209 Midway St Ste. B Spring
To our customers and community locally.
We've made the difficult decision to temporarily close our retail location for at least the next two weeks to help mitigate the spread of COVID-19. We however will be open for appointments during this time. Please do not hesitate to contact me for a private showing. This is obviously a fluid situation, so we'll be monitoring and adjusting our plans and timeline accordingly.
Founded in 1990, Reclaimed Leather is a vintage shop offering vintage leather furniture and other unique antiques for your home or office. You will discover timeless pieces from abroad accompanied by personalized service every visit.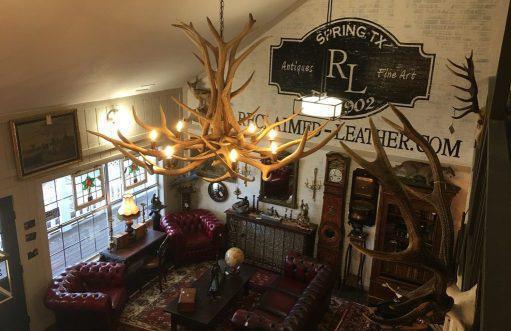 Stepping into our store in Old Town Spring is such a one-of-a-kind experience that you will be compelled to share it with friends and family. There is simply no other vintage shop in the United States like Reclaimed-Leather.com!
---
Meet Our Founder
Derrick Spain has over 25 years of experience in procuring, lightly restoring, and purveying one-of-a-kind, hand picked vintage leather furniture and decor. He began collecting and appreciating antiquities in his early teens. His love for architecture, space planning, and interior design has fueled his passion for finding unique, vintage pieces that people quickly fall in love with.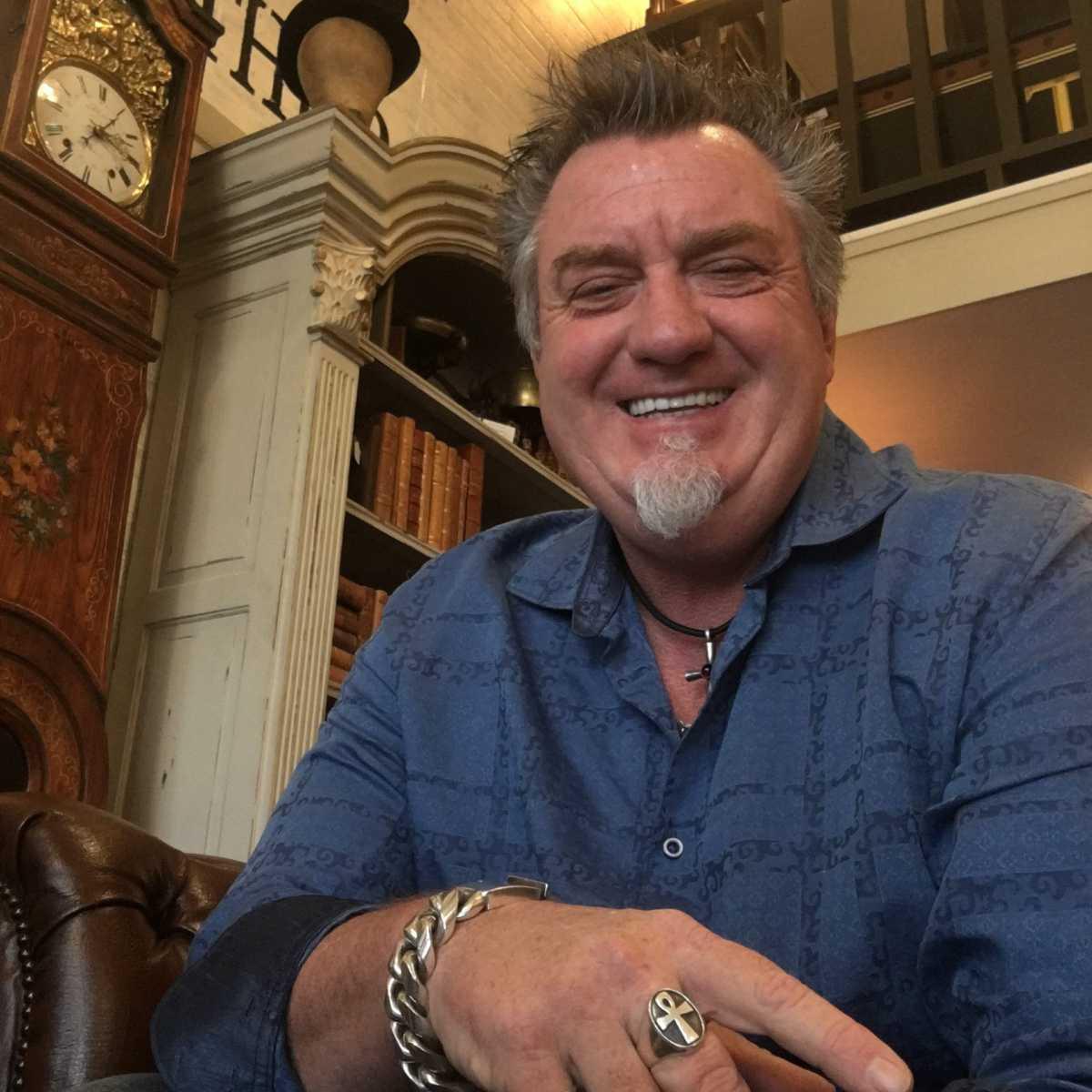 With his great eye for vintage pieces whilst keeping up with market trends in interior design and his long-lasting relationships with shippers of European treasures, he is a purveyor of unique pieces of history. Come check out our shop and see how Derrick's background and personality combine for an experience like no other – at Reclaimed Leather!
---
We'll Take You Back In Time
As you enter the store, you will immediately become enamored with the space that surrounds you. Our founder Derrick Spain will greet you with a hearty hello and an infectious personality! He has an intriguing story to share about each vintage treasure in the shop.
The smell of leather combines with the rich history of each piece, transporting you back in time.
As if you've just entered Ralph Lauren's lounge or Hemingway's office.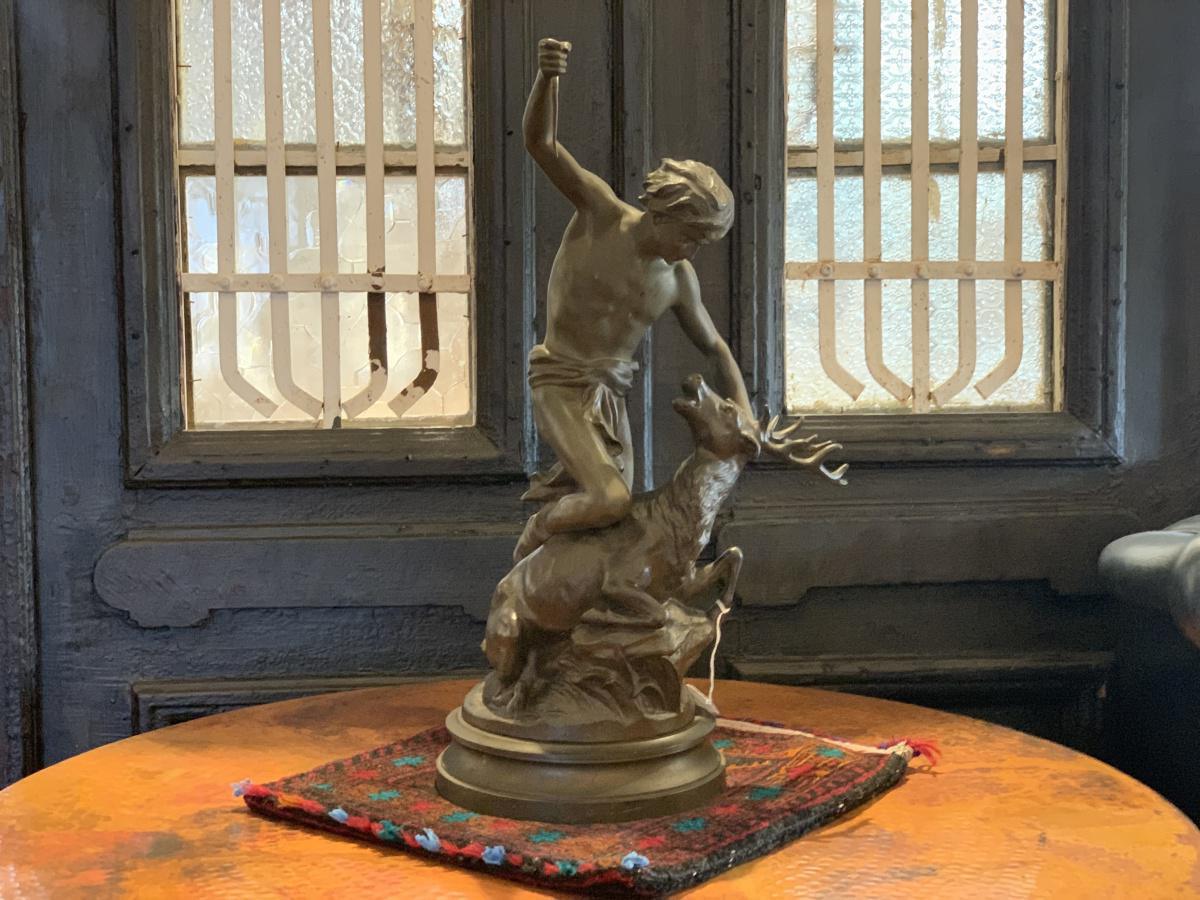 Find Your Reclaimed Piece
Reclaimed Leather offers hand-picked, one-of-a-kind pieces of history that will look amazing in your home or office. We specialize in acquiring and lightly restoring leather Chesterfield sofas, club chairs, and wingback chairs. Within our collection, we offer vintage bronze statues, hand-woven rugs, lighting, clocks, desks, coffee tables, and other vintage décor that has been meticulously picked by our shippers in Europe.
We believe that unique antiques never get old! We take special care in selecting quality pieces of history for our collection to preserve and pass on to you – our valued clients. Every item chosen for our collection must pass a two-part test 1) High-Quality Craftsmanship and 2) Uses Only Authentic Materials.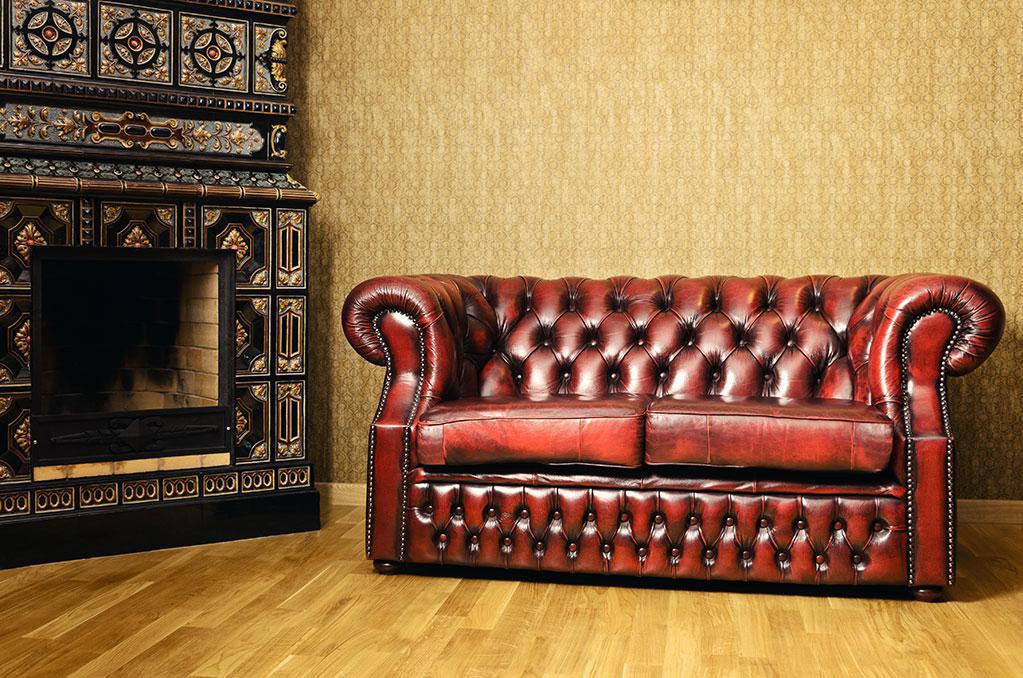 Not Local? We Ship!
The Reclaimed-Leather.com vintage shop is located in Old Town Spring, just north of Houston, Texas right before entering The Woodlands. While the local community loves stopping by our store to check for new pieces each week, online shoppers and tourists enjoy the convenience of our shipping and delivery options.
When you find THE piece, you simply can't pass it up!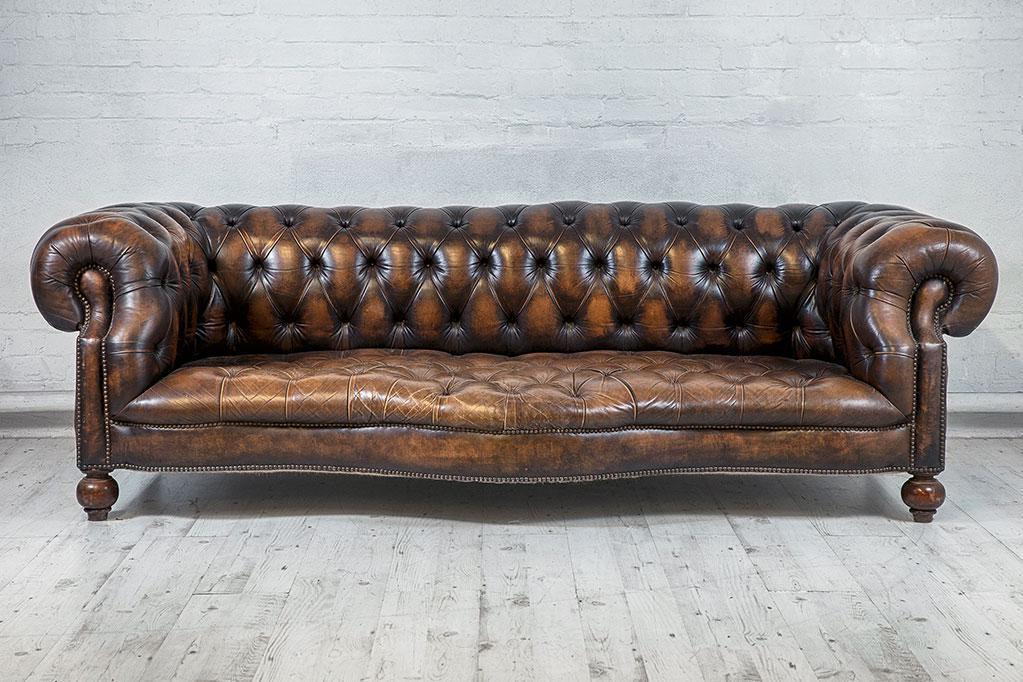 From Our Collection … to Yours!
We are excited to share our hand-picked, one-of-a-kind pieces of history and are here to guide you in your journey to finding the perfect piece.
We can also help you plan and design a wonderful space, where your new collection will fit perfectly in your home or office. Come by our shop in Old Town Spring or take a moment to browse our online collections.
Be inspired. Fall in Love. Experience Reclaimed Leather.
---
Store Hours:
Friday - Sunday
showroom open 10:00 - 5:00
open by appointment after 5:00
Monday - Thursday​
open by appointment only