Just for the Birds
209 Main St Spring
Just For The Birds is a small independently owned shop located in the restored turn-of-the-19th-Century railroad town of Old Town Spring. Gifts for bird lovers of all ages are offered along with products for wild birds, squirrels, butterflies, and bats.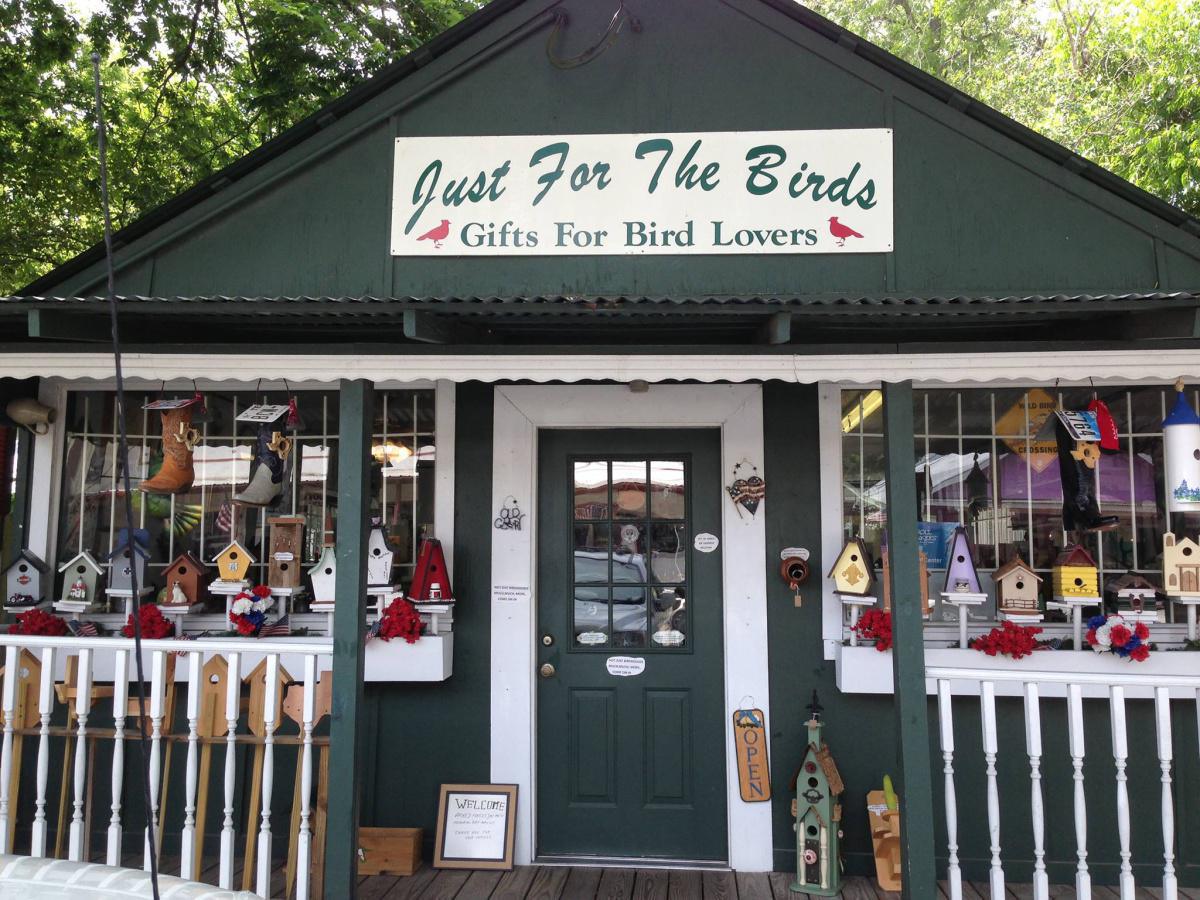 Kathy Coward, the owner of the shop, opened for business in 1994. This is Kathy's third career and a labor of love. Kathy was born in Houston but was raised in Ponce, Puerto Rico (speaks Spanish fluenty) and has worked in many areas of the U.S. before returning to Houston.

Kathy is the President of the Piney Woods Wildlife Society. The group is one the oldest and most respected environmental and wildlife groups in the area. Kathy is happy to give you information and answer questions on birds and birding.

As a small business owner, Kathy appreciates your business and hopes to have you as a frequent customer by offering quality products along with friendly customer service.
---
Store Hours:
Monday - Wednesday: Closed
Thursday - Sunday: 12noon - 5pm
---
2023 Old Town Spring App Supporter
birdhouse, birdhouses, bird house, bird houses, bird feeder, bird feeder, bird, birds, bird lover, bird lovers, bird watchers, birding, bird gift, bird gifts, bird gift idea, bird gift ideas, wild bird, wild birds, wild bird item, wild bird items, eagle, eagle item, eagle gift, eagle gifts, eagle items, cardinal, cardinals, cardinal gift, cardinal gifts, cardinal item, cardinal items, hummingbird, hummingbirds, hummingbird item, hummingbird items, hummingbird gift, hummingbird gifts, humming bird, humming birds, custom gift, custom